The series Leuven Library of Music in Facsimile from the Alamire Foundation, with David Burn and Bart Demuyt as its general editors, presents high-quality reproductions of primary music sources of outstanding aesthetic, historical and cultural value. The series is broadly conceived, covering monophony and polyphony, both vocal and instrumental, from the Middle Ages, the Renaissance and later times. In order to approach the original documents as closely as possible, each facsimile is in full colour and at original size. Each is also accompanied by an extended commentary, written by a leading expert, that sets out the most recent and up-to-date assessment of the source, including codicology, contents, history and context.
LLMF Vol. 3 The Mechelen Choirbook - Study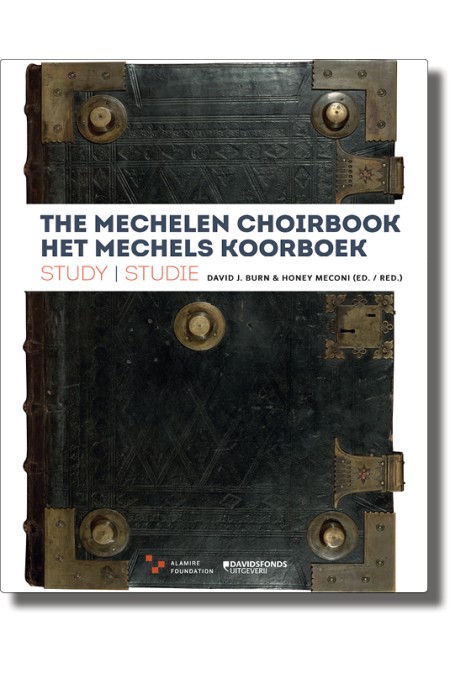 LLMF Vol. 3 The Mechelen Choirbook - Study
Accompanying Study to the Mechelen Choirbook facsimile.
€ 

70.00
In shopping cart
Description
Contents
Foreword - Bart Demuyt, David Burn
Codicology and context - Thomas Schmidt
Illuminations - Anne-Margreet W. As-Vijvers
Composers and repertory: an overview - Honey Meconi
Work discussion 1: Matthaeus Pipelare, Missa fors seulement - Vincenzo
Borghetti
Work discussion 2: Pierre de la Rue, Missa pascale - Wolfgang Fuhrmann
Work discussion 3: Pierre de la Rue, Missa conceptio tua - Stratton Bull
Work discussion 4: Pierre de la Rue, Missa ave maria - David J. Rothenberg
Work discussion 5: Pierre de la Rue, Missa de sancta cruce - David J. Burn
Work discussion 6: Pierre de la Rue, Missa de feria - Andrew H. Weaver
Work discussion 7: Pierre de la Rue, Missa alleluya Honey Meconi
Specifications
Author:

David J. Burn, Honey Meconi

ISBN:

9789059089631

Year:

2020

Type:

Hard Cover

Pages:

399

Weight in kg:

1.35