The series Leuven Library of Music in Facsimile from the Alamire Foundation, with David Burn and Bart Demuyt as its general editors, presents high-quality reproductions of primary music sources of outstanding aesthetic, historical and cultural value. The series is broadly conceived, covering monophony and polyphony, both vocal and instrumental, from the Middle Ages, the Renaissance and later times. In order to approach the original documents as closely as possible, each facsimile is in full colour and at original size. Each is also accompanied by an extended commentary, written by a leading expert, that sets out the most recent and up-to-date assessment of the source, including codicology, contents, history and context.
LLMF Vol.2 A Choirbook for the Seven Sorrows B-Br 215-1 Facsimile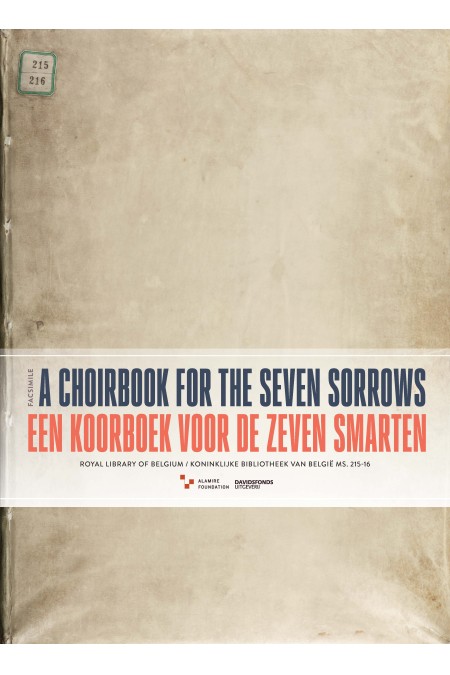 LLMF Vol.2 A Choirbook for the Seven Sorrows B-Br 215-1 Facsimile
The facsimile is sold as a set with the accompanying Study by Emily Thelen.
Price of the set is €100,-
€ 

60.00
In shopping cart
Description
Brussels, Royal Library of Belgium Ms. 215-16 is a choirbook belonging to the Alamire corpus, a group of richly illuminated manuscripts preserving sixteenth-century sacred and secular music from the Low Countries. This manuscript is unique among the collection because all of its music celebrates a central theme: the Seven Sorrows of the Virgin.
Devotion to the Virgin's Sorrows was immensely popular in the early sixteenth century among all levels of society – from labourer to nobility. As an artifact of this widespread movement, this exceptional choirbook not only commemorates the devotion through both polyphony and plainchant but also reveals its importance for the Burgundian- Habsburg court.
Specifications
Author:

Emily Thelen

ISBN:

978­9059089853

Type:

Hard Cover

Pages:

204

Dimensions (LxWxH in mm):

315 x 430 mm

Weight in kg:

2.1