Classical Music in Flanders. A selected overview and expert essays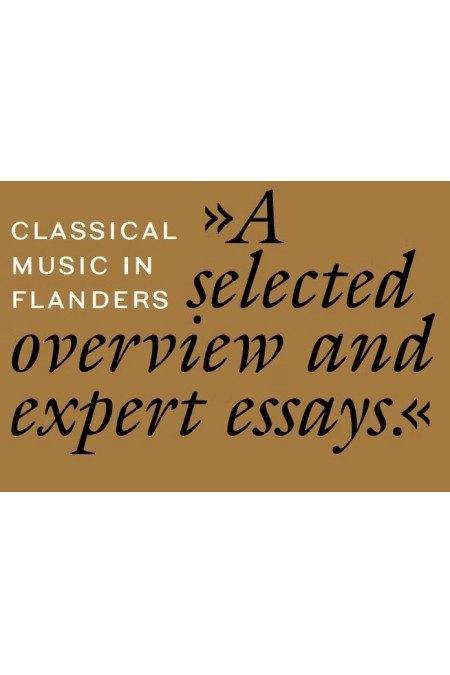 Classical Music in Flanders. A selected overview and expert essays
Flanders Art Institute
€ 

0.00
Description
By way of an introduction and in-depth discussion of the content of the Guide to Early Music in Belgium, Bart Demuyt and Pieter Mannaerts wrote an overarching essay, Guide to Early Music in Flanders: from historically informed performance to historically informed experience.
An abridged version was included in Classical Music in Flanders: a selected overview and expert essays, along with contributions from Rudy Tambuyser and Christine Dysers.
Both the Guide and the publication Classical Music in Belgium also appeared in print and can be requested free of charge from Flanders Art Institute.
Specifications
Author:

Bart Demuyt, Pieter Mannaerts

Year:

2020